30.3.09
Easter is right around the corner, we decided to decorate some Easter eggs as a family. You can get egg decorating kits from between $1-$3. Very affordable and so worth it. I have been doing this ever since I was little but the kits have gotten quite a bit more advanced over the years.

With dye tablets you dissolve in water and vinegar. Making colors red, blue, orange, green and Yellow. And fun stickers to make imprints.

I was surprised at how well Jacob did with blowing the yolk out of the egg. He didn't break one, but I broke three lol. Thankfully we bought an extra dozen eggs. The directions say you can use pre-boiled eggs, but if you have ever had a boiled egg sitting out for any length of time it SMELLS BAD if it ever breaks. So we just use a nail to put a small hole in the top and bottom of the egg to blow out the yolk and it takes no time at all. We had so much fun, I am wanting to go out an buy another kit to make a full basket of colored eggs.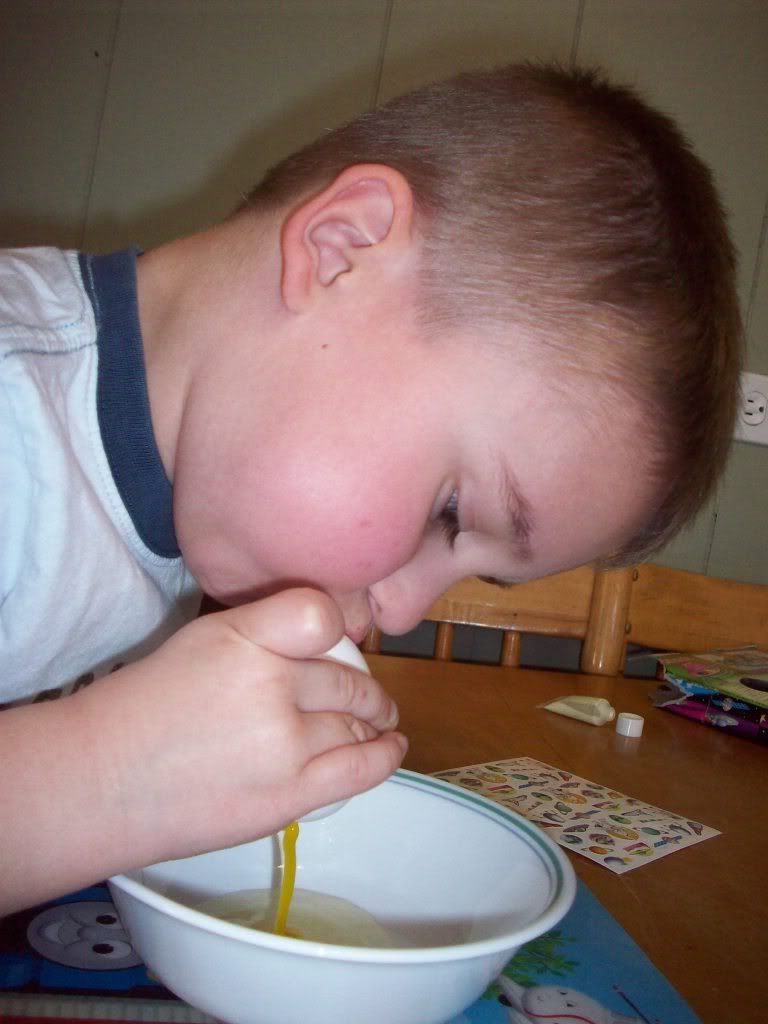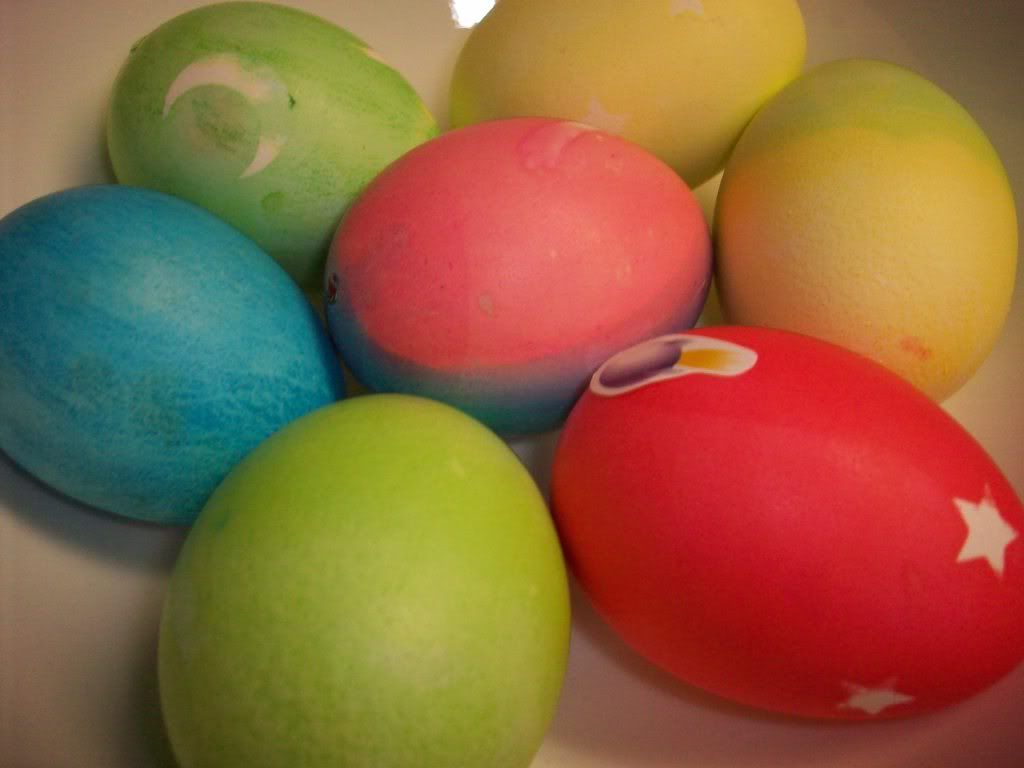 I just wanted to share a bit of an answered prayer. I hadn't even asked or mentioned anything in particular - other than that the up-coming move would go smoothly. Though I admit in the back of my mind I was quite worried about how I was going to handle a long drive and a new baby.

I couldn't sleep, so last night after midnight I got up and checked my email. I got an email from Ryan's mom saying that there was a family friend coming to NS with a trailer and said we can put our house contents in the back with his things as it was mainly empty. This means we don't have to worry about a U-haul, wondering if our car will make it, and not driving 5+ days!

We will sell our car and use the $ we save to get one when we get to MB! And the cost of a Tango flight for all four of us will be under $800! We would have spent WAY more than that on hotels, gas, food expenses etc. driving out. As much as I enjoy traveling I think I will save it for when I am not still in stitches lol.



What an unexpected blessing!!!